SMILES ARE NOT REQUIRED
Life, families, and motherhood are so much more than just a smiled-filled portrait. They are moments of connection, intimate, and real. amongst the chaos, My family life sessions documents the beauty and magic of our everyday lifes- presented to you in a beautiful set of photographs to fill your family's album.
Keep reading if my words and images speak to your heart.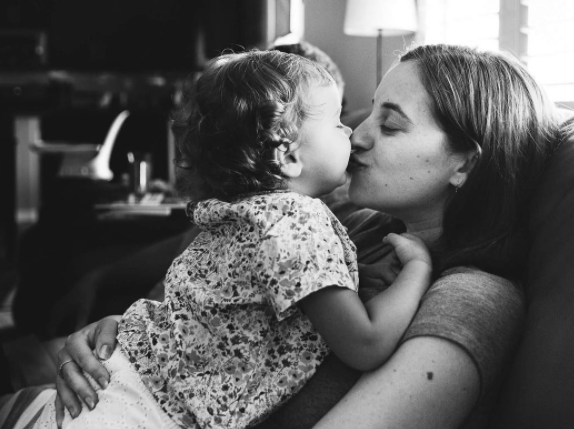 Are you my photographer?
Choosing a family photographer is a very personal choice to make. As every photographer has developed their own personal approach and style to the photos that are created. Take the time and do a little research check out their website and social media. Go ahead and scroll through my website, check out my latest blog session. You can find me on Facebook and Instagram too. Ask yourself these questions: Are you attracted to images and personality that are being posting? Do the images reflect the type of photos you want to display in your home and family albums? If your answer is YES, then there is a really awesome chance that we are the right fit! Still not quite sure, then keep reading to find out more information about my Family Life Sessions.
What are Family Life Sessions?
The short and sweet of it is- you won't find perfectly posed photos where everyone is looking at the camera smiling.Not to say that I don't ever capture a smile from my clients, I just don't force them to. What I do capture are authentic moments that unfold during your session. There unposed, real and personally yours. Together these images tell a visual story of your everyday moments that will one day become tangible memories for you and your family to hold.
BUT WHY SHOULD YOU HIRE ME? YOU HAVE A CAMERA. YOU ALREADY TAKE PICTURES OF YOUR KIDS EVERY DAY.
And I will tell you to keep doing it! Everyday there are moments to be captured. However, from time to time- I need you to put the phone, or camera down. Invite me over to your home and let me document these everyday moments for you. I need you to be present in the moment, embracing the chaos. and make memories with your family. One day your children will be all grown up! And will look through their childhood photographs. I want to make sure they see YOU are in the frame! And that you were very much present in your children's day to day life moments.
As you should. Capturing your family every day is one of the wonders of this technological life. But where are you in this story? Photographs are heirlooms, sparkers of memory, stories and feeling. When your kids look back through the images of their childhoods, they shouldn't only see themselves. They should see YOU in the picture, and that picture shouldn't be a selfie. Where is the image of you interacting with your family, actually being a parent? How often is there an unposed picture of your entire family in one frame? Let me create an invaluable collection for memory-sparks for you.
BUT YOUR DAILY FAMILY LIFE IS SO ROUTINE AND BORING, THERE'S NOTHING TO SHOOT. AND MY HOUSE IS WAY TOO MESSY, RIGHT?
Wrong! There are a million tiny details that make your lives and relationships unique. The most ordinary of activities can have the most intimate of moments. Bath and bedtime, a family meal, a walk in the park . It doesn't matter what the activity is, as long as you are interacting with each other there is a beautiful story to be captured and told.
YOU'RE WAY TOO BUSY. YOU DON'T HAVE HOURS TO DEDICATE TO A PHOTO SHOOT.
The beauty of having a documentary shoot is that you don't have to change your plans or find a time when everyone is free. Whatever you're doing, let me tag along. There's no need to get dressed up, clean the house or make sure the kids sit still and smile at the camera.
Is it an afternoon T-ball game for one kid while the other, who refused to get our of his pajamas this morning, runs around the park finding snails? Great! I'll join you. No time to leave the house because you have a zillion loads of laundry to do, your two year old is potty training and your eight year needs help with homework?. Awesome, I'd love to come hang out. You're getting the kids fed and bathed early so you can get ready for a night on the town? Perfect! Going on a family vacation? Hey! I want to come!
A documentary shoot can be planned surrounding a specific activity, or it can slot right in with your daily plans.
YOUR KIDS WILL NEVER BEHAVE.
Oh I hope they don't! I hope your kids are their wonderful, mischievous, playful, shy and studious, or raucous 100-mile a minute, selves for our session. I'll be doing my very best to capture their personalities . I will never ask them to smile for the camera. And if there are tantrums? When you look back at the photograph of you standing over your child having a meltdown because you wouldn't let her drink from the dog's bowl, you will smile at the memory, marvel at your own strength and composure, laugh at your little girl's scrunched up face. And so will she.
WHAT PHOTOGRAPHY?
A Family Life Session is photojournalistic approach to . I strive to document a variety of moments during your session. The collections of these moments capture emotion, connection, and your family's unique personalities. Together these images tell a story, your story. Sessions are located in the client's home in order to create a personal, deeper level of connection with you and your photographs. I want to ensure you receive all of your favorite moments from our time together and this is why my pricing is designed as all inclusive. An all inclusive session fee includes the time we spend during your session experience and all the high resolution digital files from your gallery. All the images delivered in your gallery are for you to keep and print as you see fit for your family.
Family documentary photography is a journalistic take on the family photoshoot. It is completely unposed and undirected. My aim is to capture authentic moments of connection and relationships in your family, as I tell the story of your every day but exceptional life. This type of shoot requires nothing from you other than that you be yourselves, and go about your day as a family. We can shoot anywhere from a couple of hours to a full "Day in the Life", to provide you with a full gallery that tells a genuine story of your family life at this moment in time.